GENTLEMEN'S BLUES CLUB: - Home
GBC Vol. 3 Now On Sale
GBC Volume 3 - Red White and Blue features the powerful Biker Bar hit "Harley Davidson® Red White and Blue"
It's the best GBC yet!
The 3rd incredible album from Gentlemen's Blues Club. A masterful follow-up to GBC Vol. 2 - Longhorn Honeymoon, this showstopper is jam-packed with lead guitar fireworks from some of Southern California's most sought-after axe slingers.
Check out the American biker bar anthem "HARLEY DAVIDSON® RED WHITE AND BLUE!" - Guaranteed to make you stomp your feet and bang your head...
This amazing CD features guest appearances by BB Chung King (Buddaheads), "Dirty Dave" Osti, Teddy ZigZag (Guns 'n' Roses, Alice Cooper), David Raven (Meat Puppets, Surfaris, Keith Richards), Gerald Johnson (Crosby Stills Nash & Young, Steve Miller Band), Philip Sayce, and Marc Danzeisen (Gilby Clarke, Def Leppard). We're sure you will enjoy this super tasty, guitar-heavy Blues-Rock celebration!!!
If you liked GBC Volumes 1 & 2 (see below), you'll love this powerful collection of instant classics. If you haven't yet heard Gentlemen's Blues Club, this is a great opportunity to experience a Triple-Shot of kick-ass rockin' blues by owning GBC Volumes 1, 2, and 3 – the LA Rock and Blues Trifecta! Buy one of each today.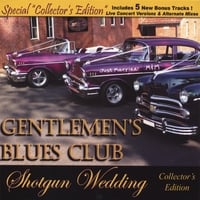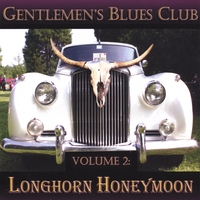 "GBC Collector's Edition" & "GBC Volume 2"
---
The Power of Rock meets the Soul of The Blues
The American blues rock Dream Team awaits your hungry ears.
Imagine... the surging raw power of
Led Zeppelin
&
Cream
meets the delicious low-down boogie of
ZZ Top
&
Stevie Ray Vaughn
.
Quality rock albums with old-school high standards.
Remember back when you could listen to both sides of album in one sitting?
Those good ol' days are here again with GBC...
The Guarantee
We are so sure that you will love GBC's CDs that we offer an unconditional
MONEY-BACK GUARANTEE
.
---
Listen to what the International Press is saying about these tasty CDs:
"
This array of elite talent has raised the bar for all future blues rock albums
" Guitar 9,
USA
"Best guitar-oriented rock CD of the year! Tasty collection of catchy rock tunes… Addictive songs & throbbing grooves." JFK Music, Germany
"I just couldn't stop playing it." Lightnin' Jack Cane ARFM, England
"Electrifying guitar solos." Suburban Records, Holland
"These Gentlemen kick ass!" The Pasadena Weekly, USA
"From the first song to the last… A GREAT ALBUM!!!" César – Radio Coteaux, France
"Power Blues-Rock; A sound filled to the edge with multi-layers of explosive guitars. Think of a mix of ZZTop, Led Zeppelin, Stevie Ray and Cream… 'Kick ass' is an understatement." RootsTime, Belgium
"Hard & sweaty." JazzSax, Japan
"Explosive sound & energy." BluesTime Italy

---
You Want Soulful Blues... You Need the Power of Rock...
Don't deprive yourself any longer -
Now is the time to own the CDs with an Unconditional Money-Back Guarantee!





GENTLEMEN'S BLUES CLUB:
Volume 2 -
Longhorn Honeymoon

GBC Vol. 1 was a global hit. Dave Osti, Mick Stover & BB Chung King join forces again for the best Blues-Rock guitar CD of the year. Guest appearances by Philip Sayce + Frank Simes (Mick Jagger, Don Henley). Have a "Longhorn Honeymoon" tonight with GBC!


GENTLEMEN'S BLUES CLUB:
Shotgun Wedding -
COLLECTOR'S EDITION

Featuring 5 RARE BONUS TRACKS plus the original 10 tracks of ALL-STAR, HIGH-ENERGY, KICK-ASS BLUES ROCK with Dirty Dave Osti, Philip Sayce, BB Chung King & Teddy ZigZag from Guns & Roses. Includes 3 LIVE TRACKS and 2 ALTERNATE STUDIO MIXES…


---
*FREE SNEAK PREVIEW*
Check out the HOT New Video
~ LIVING AT THE AZTEC HOTEL ~
by Gentlemen's Blues Club